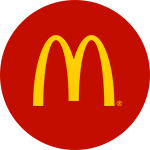 Job Information
McDonald's

Design Researcher

in

Chicago

,

Illinois
6874BR
Job Description:
McDonald's is proud to be one of the most recognized brands in the world, with restaurants in over 100 countries and billions of customers served each year. As the global leader in the food service industry, we have a legacy of innovation and hard work that continues to drive us. Today, we are growing with velocity and are focused on modernizing our experiences, not to make a different McDonald's, but to build a better McDonald's.
We are moving fast and are adding to our best-in-class team. Joining McDonald's means thinking big every day and preparing for a career that can have impact around the world. We are customer obsessed, committed to being leaders, and believe we are better when we work together. Over the last couple years, we've launched home delivery, modernized our restaurant experience through digital enhancements and have so much more to come.
We are dedicated to using our scale for good: good for people, our industry and the planet. From ambitious recycling initiatives and balanced sourcing efforts to our partnership with Ronald McDonald House Charities, we are constantly improving. We see every single day as a chance to have a genuine impact on our customers, our people and our partners.
Our new, state-of-the-art headquarters is located in the booming West Loop area in the heart of downtown Chicago. It's set up to be a global hub that cultivates innovation. Take a class at Hamburger University, sample future menu items in our Test Kitchen, and utilize the latest technology to communicate with your team around the globe! Our office helps us connect with each other like never before. Participate in monthly organized events, enjoy massive outdoor spaces, an 8000 square foot gym, and an onsite McDonald's serving international favorites. Needless to say, you'll be lovin' it here!
Job Description
This position sits at the intersection of digital, physical, and future experiences. The ideal candidate will be intuitive and empathetic, capable of discovering and articulating the real user needs. We are looking for someone who is passionate about both human centered design and digital innovation strategy. The position will focus on opportunities that grow our business. Understanding of front and back end systems is essential, as is the ability to collaborate on multi-functional teams.
You will work with the Director – Service Design and will collaborate closely with Designers, Channel Product Managers, Capabilities Managers, Global Market Teams, Analytics, Marketing, IT, Program Management, and Operations.
Requisition Number:
6874BR
Country:
United States
Job Type:
full-time
Minimum Requirements:
Bachelor's Degree in Design, Human-Computer Interaction, Psychology, Computer Science, Cognitive Science, or a related field.

3+ years of experience with Product organizations, conducting qualitative and quantitative research studies, including usability/user testing, surveys, and user interviews.

Proficient in software usability principles, UX research best practices, and aware of current trends and advances in interface and functional design.

Outstanding written and verbal communication skills.

Curious, task-oriented, and a self-starter with a strong bias for action; consistent track record of "getting things done".

Customer-centric mindset with a passion for discovering consumer behavior, trends, and opportunities for innovation.
State:
Illinois
Responsibilities:
Responsibilities
Design and conduct studies across key product areas, utilizing methods such as ethnographic/field research, diary studies, surveys, user/usability testing (remote and in-person), and any other methods.

Review, analyze, and communicate qualitative and quantitative data to generate tactical and strategic insights, as well as actionable recommendations which drive product innovation and design improvements for users.

Use analytic data to help drive assumptions toward testable hypotheses.

Find creative and compelling ways to generate, present, and evangelize results and recommendations throughout the company.

Map out holistic customer experience flows.

Commission and lead exploratory ethnographic and evaluative usability research studies.

Employ appropriate process models for prototyping and simulations.
Job Title:
Design Researcher
City:
Chicago
McDonald's Corporation and McDonald's USA, LLC (the "Company") are committed to a policy of Equal Employment Opportunity and will not discriminate against an applicant or employee on the basis of age, sex, sexual orientation, race, color, creed, religion, ethnicity, national origin, alienage or citizenship, disability, marital status, veteran or military status, genetic information, or any other legally-recognized protected basis under federal, state or local laws, regulations or ordinances.