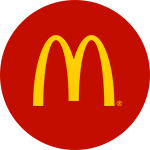 Job Information
McDonald's

Data Scientist

in

Chicago

,

Illinois
6872BR
Job Description:
McDonald's is looking to hire a Data Scientist who has a deep understanding of Advanced Analytics and Big Data. The role will include work on descriptive analytics, but will be more focused on building predictive/prescriptive models that can be deployed into production. A successful Data Scientist has shown experience in managing projects and leading others to highly impactful and timely results. You will communicate analyses and recommendations to cross-functional partners and decision makers. The position requires someone that seeks to supplement their skills through the use of project experience, self-study, and ongoing training.
Requisition Number:
6872BR
Country:
United States
EOE Statement:
McDonald's Corporation is an equal opportunity employer committed to a diverse and inclusive workforce.
Job Type:
full-time
Minimum Requirements:
Who are we?
We are proud to be one of the most recognized brands in the world, with restaurants in over 100 countries and billions of customers served each year. McDonald's is people business just as much as we are a restaurant business. We strive to be the most inclusive brand on the globe by building a workforce with different strengths who make delicious, feel good moments that are easy for everyone to enjoy.
At McDonald's, we are dedicated to using our scale for good: good for people, our industry and the planet. We see every single day as a chance to have a lasting impact on our customers, our people and our partners. We will continue to pursue big, global initiatives while remaining kind neighbors and supporters of our local communities.
We are moving fast and are building a passionate team to help us. This means the company is looking for innovators, leaders, sprinters who are focused on crafting memorable experiences for our customers, employees and partners. Joining McDonald's means thinking big daily and preparing for a career that can have impact around the world.
We are an equal opportunity employer and value diversity at our company. We do not discriminate on the basis of race, religion, color, national origin, gender, sexual orientation, age, marital status, veteran status, or disability status.
State:
Illinois
Responsibilities:
· Master's or PhD Degree in Information Technology, Computer Science, or a related discipline strongly preferred
· Understanding of high performance ML algorithms (SVM's, gradient boosted decision trees, deep neural networks, etc.) and with toolkits/frameworks from R or Python, preferably with cloud deployment experience
· Experience in building models that have been deployed to production (e.g. in marketing, demand forecasting, or supply chain)
· Experience using big data batch and streaming tools (Spark, AWS tools, Hadoop)
· Self-starter with high level of intellectual curiosity
· Strong analytical and hardworking problem solving mindset
· Able to build a sense of trust and rapport that creates a comfortable & effective workplace
Job Title:
Data Scientist
City:
Chicago
McDonald's Corporation and McDonald's USA, LLC (the "Company") are committed to a policy of Equal Employment Opportunity and will not discriminate against an applicant or employee on the basis of age, sex, sexual orientation, race, color, creed, religion, ethnicity, national origin, alienage or citizenship, disability, marital status, veteran or military status, genetic information, or any other legally-recognized protected basis under federal, state or local laws, regulations or ordinances.