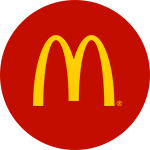 Job Information
McDonald's

General Manager

in

CARROLLTON

,

Texas
General Manager
at the following location(s):
FRANKFORD (06973) - CARROLLTON, TX
Description:
General Manager
McDonald's® independent Owner-Operator restaurants are staffed by great people, and right now we're looking for more of them. People interested in satisfying careers with competitive benefits. People interested in growing and advancing for more experience, more opportunity and more success. It's all in a day's work when you're running your own multi-million dollar restaurant.
The General Manager is responsible for running a profitable restaurant and for making sure the restaurant meets McDonald's critical customer standards of Quality, Service, and Cleanliness. These standards are high, so this is a big job! The General Manager works with his/her leader to set the restaurant's goals and creates a plan to achieve the goals. The General Manager may also be responsible for hiring and developing Department and Shift Managers to make sure that the restaurant has the right team to lead into the future.
To meet restaurant goals, the General Manager doesn't work alone. He or she leads a team of Department Managers that has specific responsibilities in the restaurant. This means helping the Department Managers to set their own goals, following up on their progress, and providing coaching and direction to improve their Departments. By improving the Departments, the restaurant improves!
Job Benefits include:
Competitive salary, starting range $35,000 - $50,000 Paid insurance - medical, dental and vision Flexible schedule Free food Paid training Paid vacation after one year Career advancement Tuition assistance and scholarship opportunities.
At McDonald's we offer the opportunity to build and develop your individual and teamwork skills.
Essential Duties and Responsibilities include the following:
Directs and coordinates staff in providing customer service. Reviews and acts upon customer requests, complaints and inquiries. Responsible for maximizing sales, transactions and profits within the restaurant. Controls food cost, labor cost and store expenses. Completes accurate daily, weekly and monthly inventory counts to determine inventory shortages. Monitors and corrects inventory/cash shortages and operates within established budgets. Hires/Coaches/Trains employees and management personnel within the restaurant to ensure compliance with merchandising, operational procedures, food handling, sanitation, and administrative requirements. Plans and prepares work schedules and assigns employees to specific duties. Ensures that the restaurant is in compliance with all appropriate local, state, and federal regulations regarding hours of work, wages, age restrictions, and fair employment laws. Evaluates performance and implements disciplinary procedures as required. Enforces Quality Service and cleanliness standards as required. Responsible and accountable for the facility, its overall physical image, maintenance, equipment, inventory. Other duties may be assigned.
It's time you worked for someone who will give you the tools to learn, grow and be what you want to be - both personally and professionally. We're looking for hard working, enthusiastic individuals who want to be a part of a winning team. If you enjoy working with people and love to learn new things, we want to meet you.
Requirements:
Minimum of one year quick service restaurant experience, McDonald's experience a definite plus
Additional Info:
McDonald's Corporation and McDonald's USA, LLC (the "Company") are committed to a policy of Equal Employment Opportunity and will not discriminate against an applicant or employee on the basis of age, sex, sexual orientation, race, color, creed, religion, ethnicity, national origin, alienage or citizenship, disability, marital status, veteran or military status, genetic information, or any other legally-recognized protected basis under federal, state or local laws, regulations or ordinances.