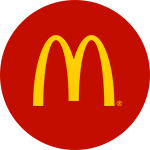 Job Information
McDonald's
Crew Opener

in

BETHLEHEM

,

Pennsylvania
Crew Opener
at the following location(s):
EASTON AVENUE-BETHLEHEM (16849) - BETHLEHEM, PA
Description:
McDonald's Works for Me.
I'm going places. I want to have fun, I like to be challenged, and I need a schedule that works for me.
The Job for Me – Get a job that fits your life, inspires your best, and moves you forward. Choose your hours. Pursue your education. Build your skills and be yourself.
The Team for Me – Our people want to say YES — to working with energy and purpose, learning new skills, serving delicious food and creating feel-good moments with our guests. Does this sound like you? You'll fit right in.
The Place for Me – From here, you can go further than you thought possible. Reach your goals and build your future with college tuition assistance, high school completion programs, English language courses and valuable job skills.
The Benifits for Me- 25% friends and family discount, flexible schedule, vacation time available, premium pay for Opening, closing or third shifts, tuition assistance available, uniforms provided.
This position is for an opening crew member. The hours would be anywhere from 4:30 to 1pm Monday thru Sunday. We are looking for a full time opener, hours are negotiable.
We are committed to being America's best first job. Let's talk. Make your move.
Requirements:
This Posting Is For a Role With an Independent Franchisee:
This job posting is for a position in a restaurant owned and operated by an independent franchisee, not McDonald's USA. This franchisee owns a license to use McDonald's logos and food products, for example, when running the restaurant. However, this franchisee is a separate company and a separate employer from McDonald's USA. Thus, if you are hired for the job described in this posting, the franchisee will be your employer, not McDonald's USA. Only the franchisee is responsible for employment matters at the restaurant, including hiring, firing, discipline, supervisions, staffing, and scheduling employees. McDonald's USA has no control over employment matters at the restaurant. McDonald's USA will not receive a copy of your employment application and it will have no involvement in any employment decisions, including whether you receive an interview for the job or whether you are hired.
This job posting contains some general information about what it is like to work in this restaurant, but is not a complete description of all duties of the job. People who work in this restaurant perform a number of different tasks every day and this posting does not list every essential function of the job.
Additional Info:
Premium Opening Wage
McDonald's Corporation and McDonald's USA, LLC (the "Company") are committed to a policy of Equal Employment Opportunity and will not discriminate against an applicant or employee on the basis of age, sex, sexual orientation, race, color, creed, religion, ethnicity, national origin, alienage or citizenship, disability, marital status, veteran or military status, genetic information, or any other legally-recognized protected basis under federal, state or local laws, regulations or ordinances.