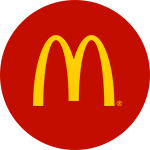 Job Information
McDonald's
Crew Member - 11am - 5pm

in

ANN ARBOR

,

Michigan
Crew Member - 11am - 5pm
at the following location(s):
ANN ARBR/STADIUM (10950) - ANN ARBOR, MI
Description:
SEEKING 11AM - 5PM CASHIERS, ORDER TAKERS AND COOKS. Good customer service skills in food service and hospitality are integral to the way we do things at McDonald's.
We are seeking crew members for our mid-day shifts. This shift is typically from 11am to 5pm - or 7pm, depending on the day and business need. You will be responsible for servicing customers, preparing orders and providing outstanding hospitality to our guests. Crew are eligible for benefits, including performance, incentive and referral programs.
* MUST BE AVAILABLE TO WORK THIS SHIFT AT LEAST 3 DAYS PER WEEK. MUST BE ON TIME. IDEAL CANDIDATES CAN WORK SUNDAYS. MUST PROVIDE THEIR OWN TRANSPORTATION *
BENEFITS: * Birthday Club Celebrations * Employee Referral $$$ Bonuses * Flexible Scheduling: Pick Up Extra Shifts with Cash Incentives * Customer Service Awards ( Cash and Merchandise) * Tuition Reimbursements * Semi Annual Performance Reviews * Advancement Opportunities * Crew Perks Program (Discount Program for Vendors) * Insurance
_
Responsibilities and Duties
A crew member will be expected to provide customers with a quick and accurate service and show sensitivity to their individual needs, both from behind the till as well as in the dining areas. Food Preparation and cooking the wide variety of food we offer involves using a broad range of equipment and tools. Cleanliness and Hygiene required. Also seeking candidates for our Management In Training Program. Seeking Serv Safe certified candidates. Experience in a quick service restaurant or fast food restaurant is a plus.
Requirements:
It's time you worked for someone who will give you the tools to learn, grow and be what you want to be - both personally and professionally. We're looking for hard working, enthusiastic individuals who want to be a part of a winning team. If you enjoy working with people and love to learn new things, we want to meet you.
As a Crew Person, you may be responsible for: • Greeting customers with a smile • Taking accurate food orders • Preparing all of McDonald's World Famous food • Partnering with other Crew and Managers to meet target goals during your shift • Restaurant Cleanliness • Ensuring items are well stocked
Additional Info:
This job posting is for a position in a restaurant owned and operated by an independent franchisee, not McDonald's Corporation or McDonald's USA, LLC. This means the independent franchisee, and not McDonald's Corporation or McDonald's USA, LLC, is alone responsible for all employment related matters in the restaurant including, among other things, setting any requirements for this job and all decisions concerning hiring, firing, discipline, supervisions, staffing and scheduling. McDonald's Corporation or McDonald's USA, LLC will not receive a copy of any application you submit for this job posting and will have no control over whether you receive an interview and/or are ultimately hired, does not control and is not responsible for the employment policies and practices of independent franchisees, and does not employ independent franchisees' employees. If you are hired for this job posting, the independent franchisee, and not McDonald's Corporation or McDonald's USA, LLC, will be your employer.
This job posting contains some general information about what it is like to work in a McDonald's restaurant, but is not a complete job description. People who work in a McDonald's restaurant perform a number of different tasks every day, and this posting does not list all of the essential functions of the job.
McDonald's Corporation and McDonald's USA, LLC (the "Company") are committed to a policy of Equal Employment Opportunity and will not discriminate against an applicant or employee on the basis of age, sex, sexual orientation, race, color, creed, religion, ethnicity, national origin, alienage or citizenship, disability, marital status, veteran or military status, genetic information, or any other legally-recognized protected basis under federal, state or local laws, regulations or ordinances.